Meet the Doylestown Animal Medical Clinic Veterinarians
Meet The Caring Medical Staff of DAMC
Each and every member of our team has a deep, unwavering love for animals. While we come from different places and situations we have all been drawn to DAMC by a shared passion: the dedication of our careers to caring for the creatures who bring so much joy to all our lives. Whether we are sharing in the excitement of your new puppy or kitten or shedding tears while you say goodbye to a beloved pet, each of those moments are felt and understood with great compassion and empathy.
We are honored and humbled by every moment of your pet's life you entrust to our care and ensure that all services rendered are delivered with the highest standard of professional care.
Practice owners Drs. Mantell and Sporer invite you to learn more about the talented staff who offer outstanding, compassionate medical care to your cherished pets and the terrific people who support them.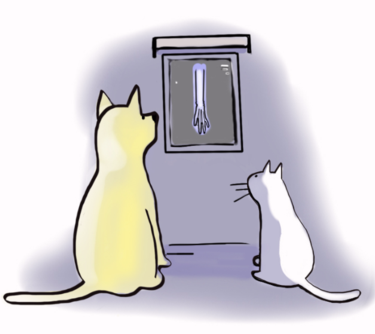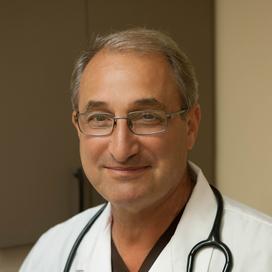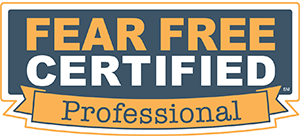 Dale D. Mantell, DVM, received his Bachelor of Science in Agriculture in 1974 and his veterinary degree in 1979 from Cornell University. After practicing in New York State and Warminster, Pennsylvania, he founded the Doylestown Animal Medical Clinic in 1983.
In his 40+ year career, Dr. Mantell has treated a diverse range of patients. His experience includes a broad range of general medical cases and surgery. His interests include canine reproduction and challenging medical cases.
Dr. Mantell is currently enjoying life in his home in Doylestown borough. In his free time he enjoys visiting his shore house, sailing and small boat building.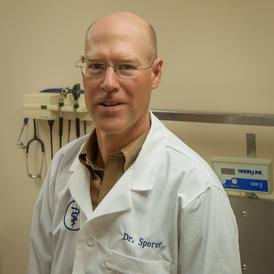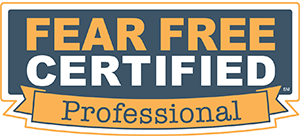 Dr Drew Sporer has been a Pennsylvania resident his whole life. Born in Northeast Philadelphia, he attended high school at William Tennent in Warminster. He pursued his undergraduate studies at Penn State University (a die-hard Nittany Lion fan, it is rumored he bleeds blue and white) and received his veterinary degree from the University of Pennsylvania in 1987.
Upon graduation he joined Dr. Dale Mantell at the Doylestown Animal Medical Clinic and itogether thye have nurtured the clinic into Doylestown's largest and most progressive veterinary hospital. Dr. Sporer enjoys all aspects of small animal practice but has a special interest in orthopedic surgery.
Dr. Sporer and wife Jill are proud to be blessed with two children, Brendan and Rachel. Drew's hobbies include piano, boating, and sports of all sorts but his first love is ice hockey - still actively playing despite the aches and pains inflicted by father time.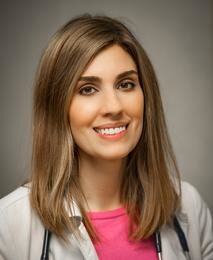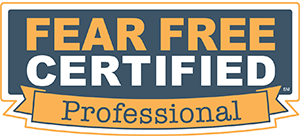 Dr. Lauren Celano received her undergraduate degree in biology from the University of Delaware in 2005 and graduated from the School of Veterinary Medicine at the University of Pennsylvania in 2014. After graduation, she accepted a biochemist position in vaccine research at Merck and Co., Inc. While at Merck, Dr. Celano earned a Master of Science degree in molecular biology from Lehigh University.
While pursuing her veterinary education, Dr. Celano conducted research on canine anal sac gland carcinoma. She also completed a Veterinary Business Management Association certification. She was awarded the Merck Small Animal Award at the conclusion of her veterinary education. Dr. Celano completed a rotating internship in small animal medicine and emergency critical care at Hickory Veterinary Hospital in Plymouth Meeting, PA. Her areas of interest include internal medicine, dermatology, and dentistry. In her free time, Dr. Celano loves spending time with her husband, Rob, human daughter, Heather, and two fur-children, Harley and Maggie.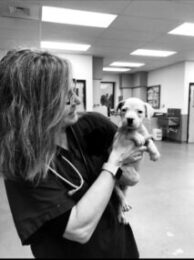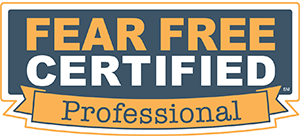 Dr. Lisa Van der Gaag is a graduate of Ursinus College and University of Pennsylvania School of Veterinary Medicine. Dr. V. has called Bucks County her home since 1976. She started out her veterinary career in New Jersey, but once children came into the picture, the daily commute from Pennsylvania to New Jersey wore thin and she transferred to a small animal practice in Montgomery County much closer to home where she practiced for 23 years.
In 2022 Dr. V. decided she wanted to practice in her immediate community and found a home here at DAMC. She has a strong interest in preventative medicine, dermatology, and internal medicine, but is most passionate about client education and working with owners to formulate and manage wellness programs for her patients throughout their life.
Dr. V. has been active in animal rescue throughout her career and has fostered countless cats/dogs/puppies and kittens. All her pets have been rescues, and she currently has 2 dogs and 3 cats. In her spare time, she enjoys hiking, biking, gardening, and traveling.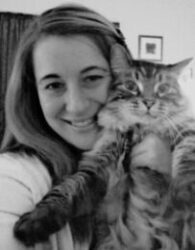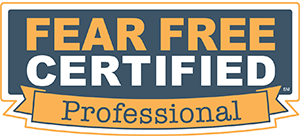 Dr. Abby Worton is a graduate of Delaware Valley University and Purdue University School of veterinary medicine. One of a set of triplets, she grew up in the Poconos and spent most of her childhood on the soccer field. She was a 4-year starter for the Del Val Aggies!
Dr. Worton has a strong interest in dermatology and internal medicine. She loves helping owners keep their pets happy and healthy.
Dr. Worton resides in Bethlehem with her fuzzy feline Isabelle and adorable rescue dog Emma Grace. In her free time, she loves spending being with family and friends and supporting her sports teams the Lehigh Mountain Hawks, New York Giants and Purdue Boilermakers!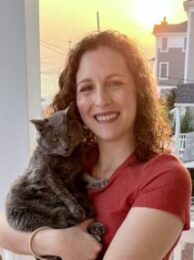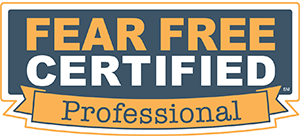 Dr. Jordan Spera grew up in Newtown, Pennsylvania.  She graduated from Penn State University with a Bachelor degree in Veterinary and Biomedical Science and went on to earn her veterinary degree from The Ohio State University. (But don't worry…she bleeds blue and white!)
She could not stay away from Pennsylvania and moved back to Bucks County after graduating. She has a special interest in dermatological and ophthalmological cases. She has had dogs her entire life until she went away to university, where she adopted her beautiful senior cat, Lucy. She enjoys spending time with her friends and her twin sister.  She also enjoys skiing, hiking, kayaking, and spending time on Long Beach Island, NJ.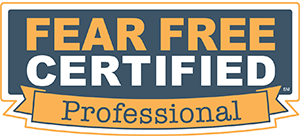 We are proud to introduce Dr. K to our clients and patients. She will be providing therapy, rehabilitation, and integrative medicine treatments to our patients as well as water treadmill therapy!
Dr. Caroline Kiorpes grew up in Doylestown, Pennsylvania and received her BS in Biology at Villanova University in 2012 and her VMD from the University of Pennsylvania in 2017. She completed an internship at the University of Florida in Integrative Medicine in 2018, combining rehabilitation, Western medicine, and Traditional Chinese Veterinary Medicine. She pursued her Rehab Practitioner and Veterinary Acupuncturist certifications through the University of Tennessee and the Chi Institute of Traditional Chinese Veterinary Medicine respectively. In her free time, she enjoys riding her horse Cecelia, nature and astro-photography, and spending time with her cat Orion and dogs Marsi and Sophie.